Lasse Marhaug "The Orange Dome Chronicles"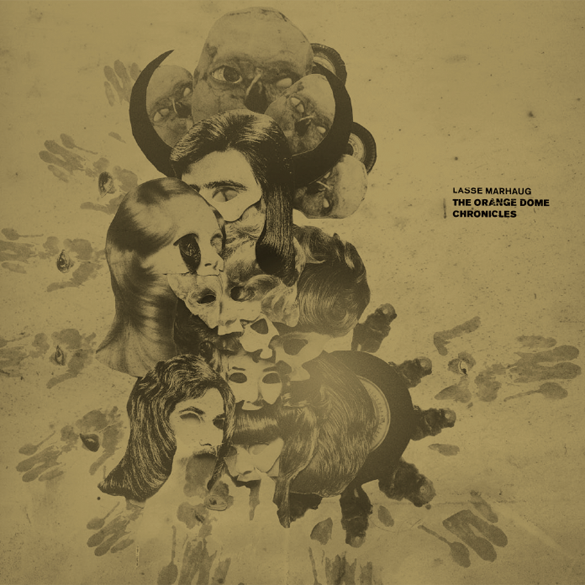 Lasse Marhaug - The Orange Dome Chronicles
Fact 10
Vinyl Only 2x7" EP
Strictly Limited to a single pressing of 666 copies
Art Direction & Design by Havard Gjelseth
Now Available for Pre-Order via Autofact
Pre-Orders will ship 10.31.08 & will receive a special limited vinyl color
Philip Jeck "Suite: Live in Liverpool"
Philip Jeck - Suite: Live in Liverpool
Fact 11/Tone 29
Vinyl Only LP
Art Direction & Design by Jon Wozencroft
Available October 28 via Forced Exposure & Cargo
Limited Edition Colored Vinyl Now Available via Autofact Mailorder & Touchshop
Side A
1. Press
2. Intro Roll
Side B
1. Live With Errors
2. All That's Allowed
3. Chime, Chime
Recorded at Hive, FACT, Liverpool on 25th October 2006 as part of Touch 25, live to a M-Audio Mictrotrack 24/96. Edited by Philip Jeck April 2007. Cut by Jason at Transition 14th May 2007 on a Neumann VSM 70. Released on Autofact 2009.
Spire Live - Fundamentalis | Autofact 12/Touch Tone 28
Spire Live - Fundamentalis
Autofact FACT 12/Touch Tone 28
Double LP Vinyl only
Art Direction & Design by Jon Wozencroft
Spire Live - Fundamentalis is a collection of live tracks recorded at various Spire events held throughout 2005 and 2006. Released in association with US label, Autofact, Touch presents a selection of tracks performed by the main performers of Spire: Fennesz | Philip Jeck | BJNilsen | Charles Matthews | Marcus Davidson. Improvised pieces from Fennesz, BJNilsen and Philip Jeck contrast with a performance by Charles Matthews of a scored composition by Italian composer Giacinto Scelsi, 'In Nomine Lucis', and Marcus Davidson's self-penned 'Standing Wave', which ends side two with a locked groove. Cut to preserve and enhance the bottom end frequencies, Fundamentalis is not merely a document; the tension between and within the individual pieces is palpable. Fennesz's set "...evokes the rolling centuries in all their pain and beauty, leaving us at once becalmed and energised, but never oppressed under the weight of time." Electronics breathe new life not only into the organ, but also into the setting. But successor does not mean replacement. Ultimately, it's the majestic sound of the organ, so steeped in centuries of tradition, that one remembers above all else.
Spire is one of the most innovative projects around, drawing on the full canon of organ works, from the very first annotation in the Robertsbridge Codex from the 14th Century, to max msp patches and software sampling... With two CD releases and 9 performances in cathedrals and churches throughout Europe, Spire remains a potent live force in harnessing the sounds of the ages.

Track Listing:
Side One
Philip Jeck - Live in St. Michel & St. Gudula Cathedral, Brussels
[as part of Les Nuits Botaniques] 7th May 2006
16:36
Side Two
1. Charles Matthews - Live in St. Michel & St. Gudula Cathedral, Brussels
[as part of Les Nuits Botaniques] - plays Giacinto Scelsi: In Nomine Lucis 7th May 2006
11:29
2. Marcus Davidson - Live in Masthuggs Church, Göteborg
[as part of the GAS Festival] - Standing Wave 4th October 2005
9:11
locked groove
Side Three
BJNilsen - Live in Masthuggs Church, Göteborg
[as part of the GAS Festival] 4th October 2005
19:36
Side Four
Fennesz - Live in St. Michel & St. Gudula Cathedral, Brussels
[as part of Les Nuits Botaniques] 7th May 2006
16:02
Compiled and edited by Mike Harding October/November 2006
Cut by Jason at Transition, London, on a Neumann VSM 70 March 2007